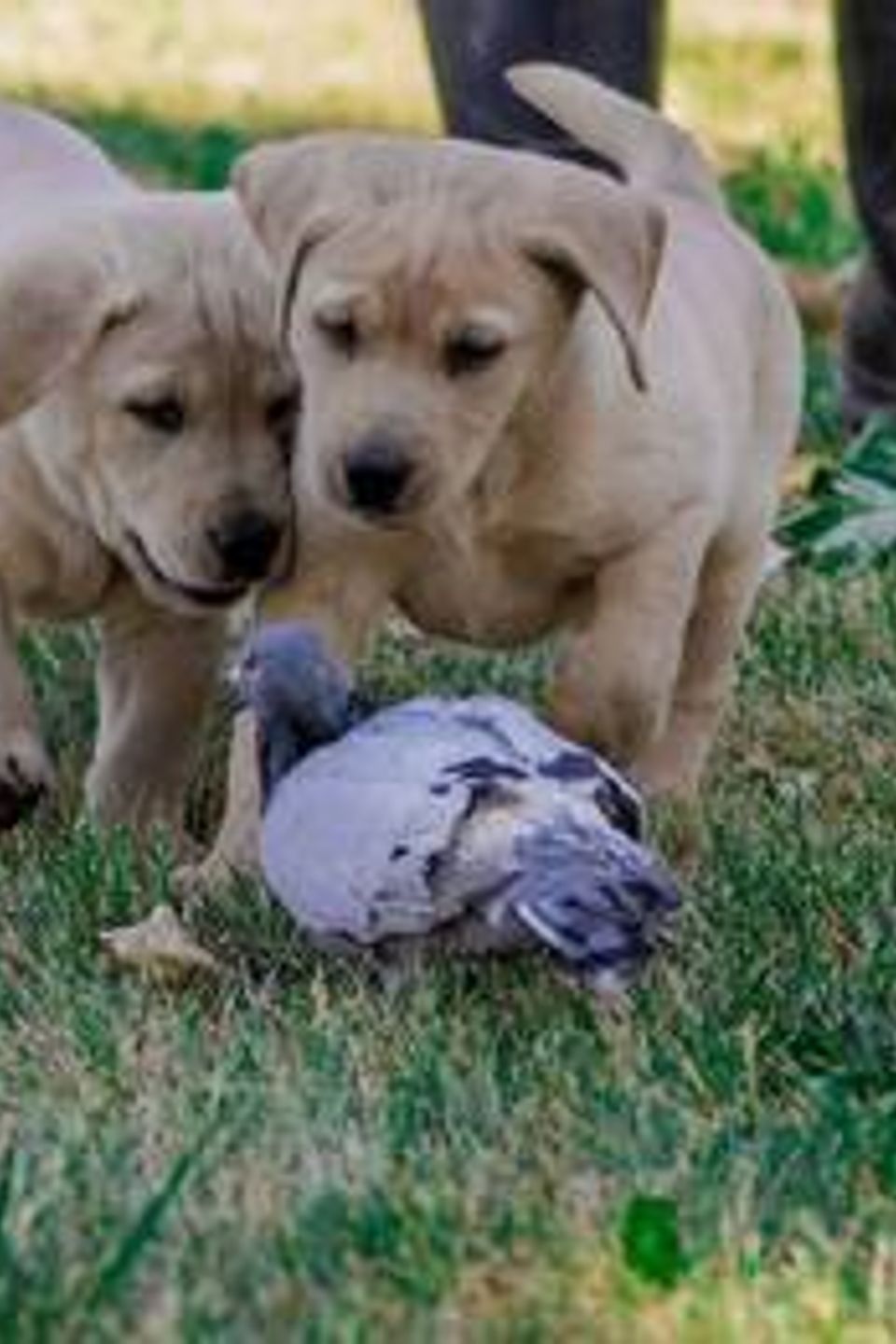 Buy Your Retriever Puppy from an Expert Labrador Puppies Breeder
If you do your research, you'll discover there are only two types of labrador retriever breeders: those that breed for quantity, and those that breed for quality. We are proud to maintain our reputation for top quality and top service.

Our goal is simple: to breed the healthiest, most intelligent and trainable dogs. We produce retriever gun dogs that are of superior genetic quality. Our bloodlines are excellent, with a strong history of field trial, AKC hunt test, and UKC hunt test achievements. From the time they are pups, hunting dogs from Country Fowl Retrievers are a pleasure to train, receptive and alert. We breed for the qualities that make retrievers fantastic hunting companions and family members: temperament and style, intelligence, and training ability. We limit the number of pups we produce because of our focus on quality.

Consider Country Fowl Retrievers your one-stop labrador puppy breeders. We have developed a national reputation as Black Lab, Chocolate Labrador, Yellow Lab Breeders, and Fox Red Labrador breeders. People seek us out because they know we'll match them with the best dog for their needs, and deliver a healthy, genetically sound individual every time. In addition to puppies, we have fully trained gun dogs for sale.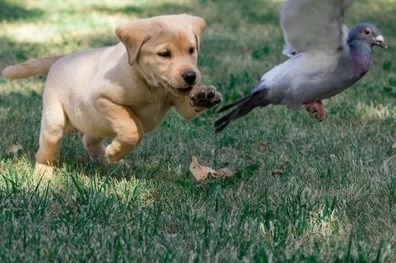 We back up good ol' "puppy love" with humane, expert starting Black labrador puppies. Chocolate labrador puppies. Fox Red pups. Yellow labrador puppies. We admit it, we're just nuts about labrador gun dog retriever puppies!

Puppies from Country Fowl Retrievers are very well socialized and started right. They are introduced to pigeons by the time they are 4 to 5 weeks old.
Our dogs have excellent mannerisms, great temperaments,  perseverance, and outstanding looks. Before they go home with their new owners, all puppies have their dew claws removed and receive their first immunizations.  All puppies come with a health guarantee. We offer a discount on
gun dog training
to puppies out of our breeding program.
A nonrefundable deposit is required to reserve a puppy.
"Fantastic line of Labrador retrievers. I just bought my 3rd & 4th chocolate pups from Kimberly. Couldn't be happier!"