Elite Obedience Dog & Puppy Trainer
From the moment you bring your puppy home, you begin to lay the ground rules for the companion who will share your life for years. Investing time in training your pup will help ensure you have a well-mannered pet who will be a pleasure to have as part of your family. For owners who expect to use their dog to hunt or retrieve, this basic obedience training also creates the foundation for advanced gun dog obedience training (link to gun dog training page). (We also have fully trained

gun dogs for sale

 if that's an option you're interested in.)
We encourage obedience training to first-time puppy owners and anyone looking to avoid problem behaviors before they arise. Obedience training will get your new pup off to a safe and happy start.

Our obedience training stresses manners, socialization, and owner leadership roles. We understand that every dog is different and not every dog learns in the same manner. But during obedience training, we establish--and then consistently apply--a set of commands that trainer, owner, and canine can agree to now and in the future.
Heel: Start a backward movement, side finish, pivot away

Here: Call a dog from any position, and forward movement

Sit: Ask the dog to sit until told otherwise

Down: Ask the dog to lie down

No (the word): Stop the dog from doing something he or she should not do

Kennel: Ask the dog to get into a crate or dog run

Off: Teach the dog not to jump up on you or other people
Our obedience trainer not only teaches an energetic pup to walk on lead, but also teaches a dog of any age or temperament not to pull.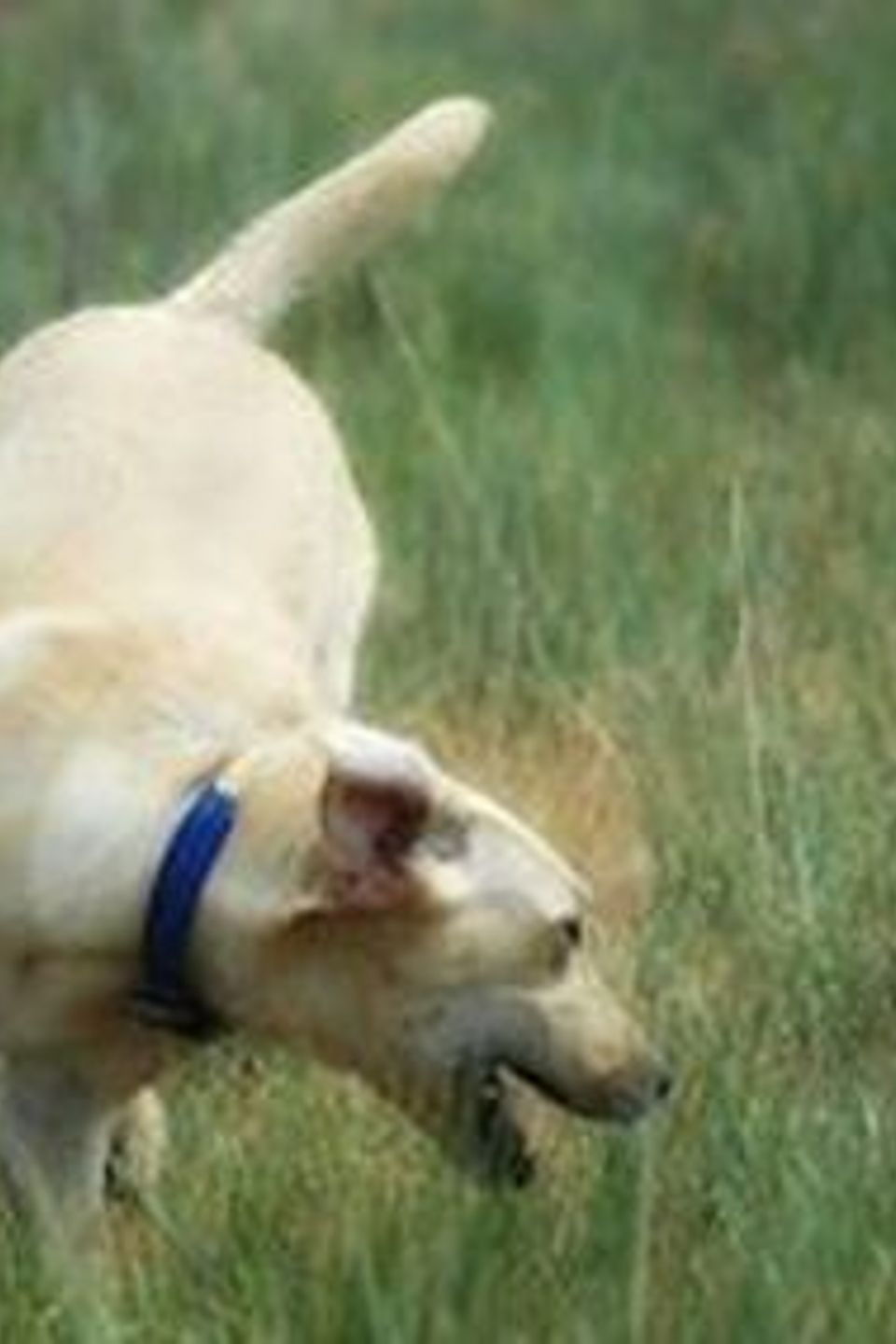 Our individualized attention prevents emerging negative behavior issues and also finds the remedy to behavior that has already been established. When a dog in training learns new commands and behaviors, we use E-collar conditioning to reinforce what the dog has learned.

Our fee of $800 a month covers the cost of boarding at our clean, welcoming facility and, three times daily, professional, hands-on training. (Sundays are a rest day.) We also have a haul-in price of $350.00 for a one-on-one class with us once a week for 8 weeks. Dogs must be at least five (5) months of age for the obedience training. Enrollment in all training programs requires completion of a training contract, as well as current vaccination records.

At Country Fowl Retrievers, we believe the owner is an integral part of the dog's success. We will ask that you, based upon your distance from our facility, join us every 2 to 3 weeks so we can share with you what we have worked on with your dog. It's great if we can get your dog to perform, but it's far more important that you can do it!
"We sent our lab, Violet, to Country Fowl Retrievers for obedience training—best decision we've ever made! Kimberly and Sarah received a very loving but naughty, socially nervous, and stubborn 1-year-old puppy. Miraculously, in 6 weeks, they somehow turned her into a confident, obedient, and still super loving 1-year-old puppy. I went out to visit every other week. I could clearly see the progress and see the sweet bond Violet had with her trainers. It relieved the anxiety of having a part of our family away, because we knew she was in good hands. We will be forever grateful and highly recommend Country Fowl Retrievers for both producing wonderful dogs and for the high level of training".